Firewood
*FULLY SEASONED FIREWOOD NOW AVAILABLE*
New fully seasoned logs available from 18th September 2018
We are delighted to offer perfectly-seasoned firewood for sale, harvested 12-14 months earlier from the estate's 300 hectares of carefully-managed forestry and woodland.
The timber is cut into lengths, dried and chopped into convenient woodburner or fireplace sized pieces. Firewood never leaves the premises until it has moisture content below 30%, involving a seasoning process that takes at least a year to complete.
Soft wood (larch & pine) and hard wood (ash, oak & sycamore) logs are sold from the estate in two load sizes, to suit your requirements, and we also offer 3kg bags of kindling.
As well as maintaining our existing woodlands in prime condition, we are proud to nurture one of the nation's 60-acre Jubilee Woods, one of just 60 woodlands specially planted with a plethora of native species to commemorate Her Majesty the Queen's Diamond Jubilee in 2012.
Deliveries are made free of charge to addresses within a 15-mile radius of the estate.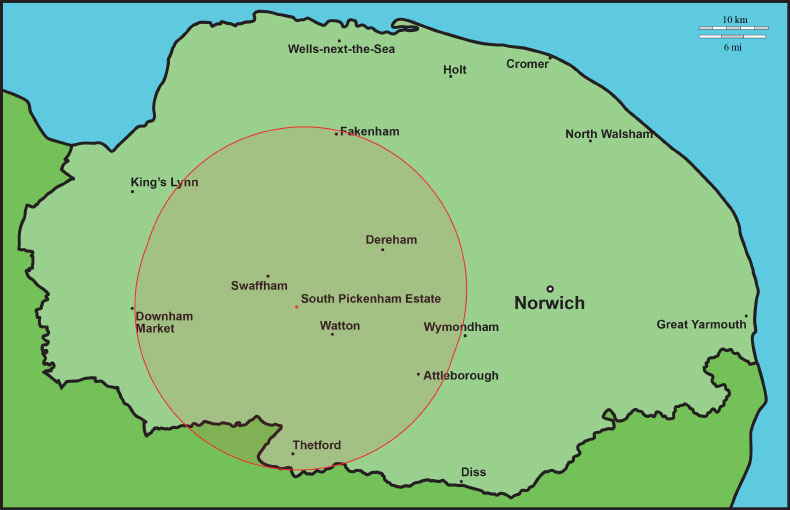 Deliveries are made Monday to Fridays (excluding Bank Holidays), in either a morning slot from 9am to 1pm, or an afternoon slot between 1pm and 5pm. Unfortunately our delivery slots cannot be more specific but we will endeavour to deliver at a convenient time for you.  We aim to deliver your logs within the time frame requested; however, occasionally it may be necessary for us to amend the delivery time. If this is the case, we will contact you to arrange an alternative slot for your delivery.
On delivery, your firewood will be tipped directly from a trailer onto the ground.  If you will not be there in person, please indicate clearly where you would like your logs to be tipped. Unfortunately we are unable to stack your logs or move any firewood by hand.
Please take careful note of the volume of your purchased load of firewood, and consider where the load can be conveniently tipped.
Please ensure that the vehicle and trailer will have easy access to your tipping site. We do ensure that all of our firewood is fully seasoned and will be delivered with a moisture content of 30% or less.  In order to maintain this quality we recommend that you store your firewood undercover, in a dry and well ventilated area, and away from any heat or ignition sources.
Due to the nature of the product please expect a certain amount of wood chippings and 'bits' to be delivered within your load.  However, these are not part of the purchased volume and may even be useful to use as kindling.